Ranking the top running backs for Week 14 of the fantasy football season.
The "start em sit em week 14 quarterbacks" is a weekly article that will break down the best and worst matchups for each position. This week, I'll be focusing on the running backs.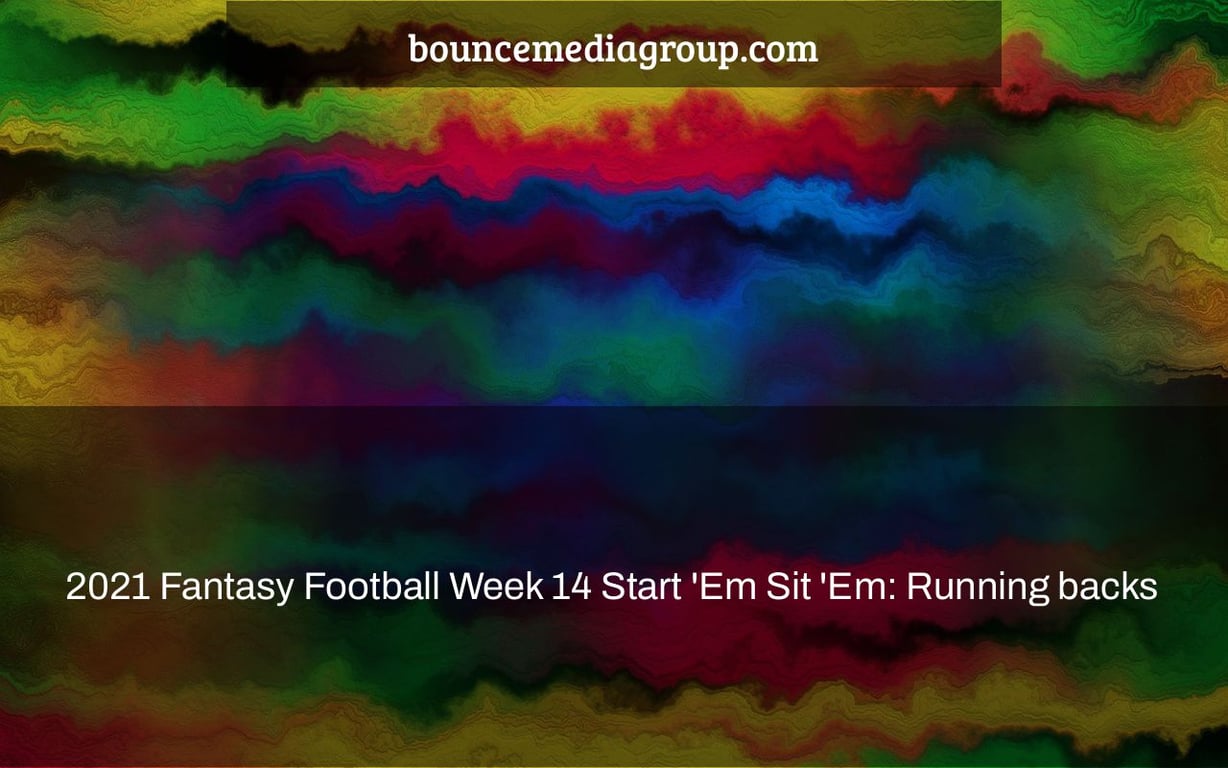 In most standard leagues, the fantasy football playoffs are only a week away. If you're in a tight race, now is the moment to go all out. With a discussion of the running back position, we'll continue our fantasy start 'em sit 'em series.
This week, fantasy running backs are an important position to watch. With the fantasy playoffs just around the corner, it's critical that you pay attention to the correct matches. It's just too dangerous to start a player against a tough defense. Let's take a look at the six running backs you should consider starting or resting for Week 14 of fantasy football.
Week 14 Fantasy Football Starters
Denver Broncos' Javonte Williams
Williams is swiftly establishing himself as the Broncos' starting running back. He recently had two of his greatest games in his brief career, dominating the Kansas City Chiefs. He carried for over 100 yards and had six receptions for 76 yards and a touchdown. He's beginning to get more carries than Melvin Gordon, and it's starting to pay off. Going forward, he should continue to receive more carries than Gordon. The Broncos will take on the Detroit Lions, who rank 28th in run defense. With how great Williams is performing, he should be a starter in your lineup.
New York Giants' Saquon Barkley
This week, Barkley has an extremely favorable matchup. The Chargers are 27th in the league against the run and have given up a lot of yards this season. This should be the game in which he makes a comeback. Jake Fromm, who is expected to be the starting quarterback, could get a lot of carries. He'll most likely exploit defensive flaws and score a handful of running touchdowns. Barkley hasn't been particularly consistent recently, but this week might be a turning moment.
San Francisco 49ers' Elijah Mitchell
Mitchell has been outstanding as a rookie this season. He's currently averaging over 20 carries per game, which is enough to make him a viable fantasy option. This year, he will play the Cinncinati Bengals, who are rated 25th in the nation against the run. He should be able to contribute again in this encounter. Mitchell was placed in concussion protocol on Monday, but he might play on Sunday. If he does, you should think about it throughout a crucial week.
Sit 'Em Fantasy Football Running Backs
Dallas Cowboys' Ezekiel Elliott
Elliott hasn't been performing well lately. He's not receiving as many carries as he used to, and a lot of it is due to Tony Pollard's ascent. Pollard is doing a fantastic job in his position, which is limiting Elliott's carries and adding to his injury troubles. As a result, I'm really considering benching Elliot this week. He'll be up against the Washington Football Team, which is rated 11th in the US. That defensive line is incredibly excellent, and Elliott has a difficult time matching up with them.
Jacksonville Jaguars' James Robinson
Robinson is coming off one of his poorest performances of the season. He only ran it eight times for a total of 24 yards. He also had an 11-yard reception. Robinson has been ordinary this season, which has a lot to do with the Jags' overall dismal offense. They take on the Titans, who are ranked fourth in the league against the run. Because he didn't play well last week and was even benched for a while, benching him should be a simple option. There are a lot of better alternatives to this one.
Denver Broncos' Melvin Gordon
Gordon is heading the other way as Williams. As a result, he isn't a viable fantasy football option at the moment. They have a good matchup against the Lions, but Williams is anticipated to earn the most of the snaps. Gordon is also suffering with injuries to his hip and shoulder. That should be enough to keep him out of your fantasy football lineup this week.
Watch This Video-
The "week 14 start em sit em wr" is a weekly article that I write for the fantasy football website, 4for4.com. Each week I will give you my top starting running backs for the upcoming week, as well as my top 3 backup running backs to have on your bench.
Related Tags
start em sit em week 14 running backs
start em sit em wide receivers week 14
start em sit em week 14 kickers
start em sit em week 14 qb
start em sit em week 14 defense